Free slot :
Viking Runes
This is the free slot machine Viking Runes from the provider Yggdrasil
Ready to play it on an real casino?
How Viking Runes works
Viking Runes is a slot machine developed and published by online game provider TrueLab Games for the provider Yggdrasil. It has been available at most online casinos since 8 March 2021.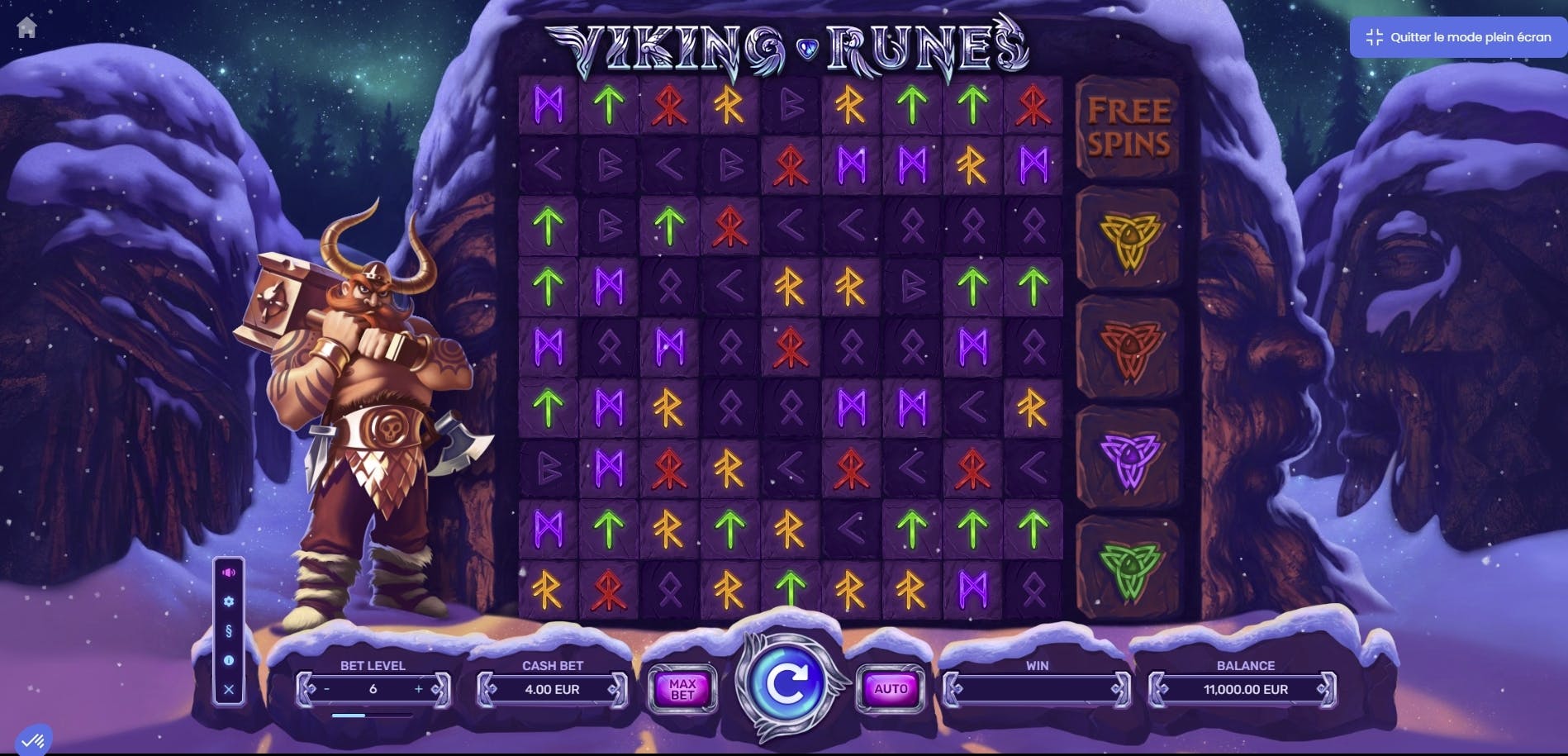 A huge Viking with a hammer, a wall full of runes and snow as far as the eye can see, welcome to Norse mythology.

Viking Runes has a 96% payout ratio and a rather impressive maximum win potential of 25,000 times your original bet. Indeed, this machine has incredible volatility!

In addition to a huge 9x9 grid and a rather interesting cascading cluster system, Viking Runes is literally packed with interesting features already present in the base game :
Lightning Wilds. Each cascade activates a randomly placed lightning wild, up to a maximum of 4 on a single turn.

Runic Shuffle. Randomly the whole grid can be shuffled and offer at least one winning cluster.

Viking Sorcery. Between 3 and 9 wilds can be randomly placed on the grid to help connections.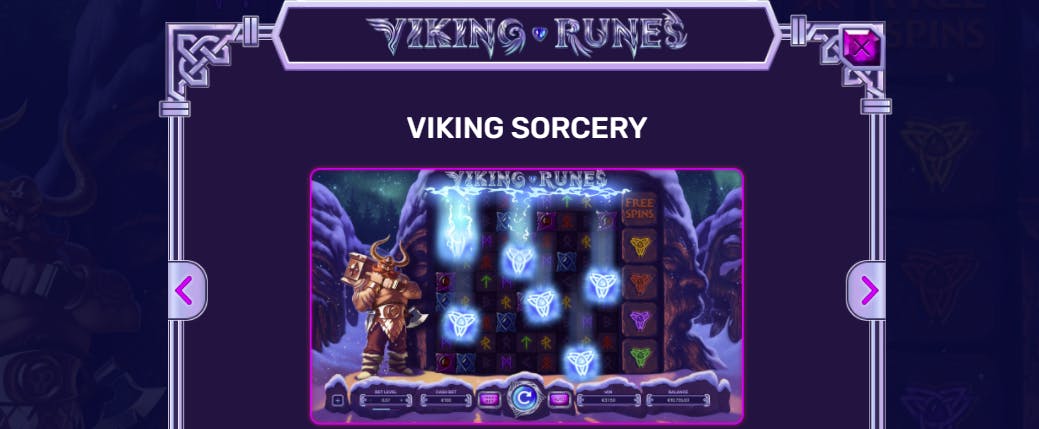 Spell of Ancestors. All low-value symbols are transformed into a single symbol.

The different symbols in Viking Runes
There are 9 symbols in Viking Runes:
Low symbols are more recurrent, but pay less. They are represented by extinguished runes.

Medium symbols are somewhat rarer and have a higher value. They are represented by coloured runes.

High symbols are very rare and have a much higher value. They are represented by runes containing a gemstone.

The different connections in Viking Runes
To win in Viking Runes, you need to get clusters of at least 6 identical symbols. Each symbol used in a winning connection is then removed from the grid to let the symbols above it fall in a cascade. It should also be noted that a cluster filled with only 6 wilds will not be validated.

Indeed, wilds can be deployed on the grid to facilitate connections by replacing all other symbols.
How the Viking Runes bonus works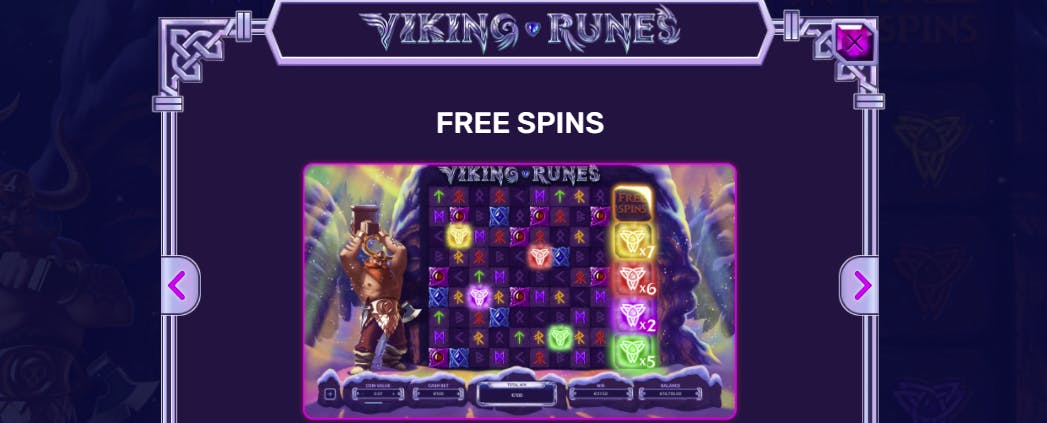 No Scatter here, you will need to trigger at least 5 tumble in a single game round to get the Viking Runes free spins bonus.

No matter how many tumble you get in that round, the number of free spins will always be 6 and it is not possible to re-trigger.

Since at least 5 stunts are required to trigger the bonus, this means that the 4 lightning wilds have been obtained. They therefore remain active for the duration of the bonus. Also, they each have a multiplier that increases with each successful connection. This is the potential of the Viking Runes bonus.
Our opinion on Viking Runes
Yggrasil offers a very original slot machine with Viking Runes. Although the universe of Vikings and Nordic mythology is quite used at the moment, this slot manages to stand out from its competitors thanks to a range of ingenious features.

Indeed, all these little features on the base game and during the free spins make Viking Runes a really unique slot and above all very pleasant to play.

And if Yggdrasil has not accustomed us to such good graphics, it should be noted that this time the visuals are of very high quality. The animations are fluid and colourful and you can really feel the attention to detail.

Finally, Viking Runes is an excellent slot machine, with extreme volatility and incredible winning potential, it's hard to ask for more!

All that's left is for you to try your luck against this huge wall of runes, but don't worry, the giant Viking is there to help you!
📈 What is the volatility of Viking Runes
💸 What is the RTP of Viking Runes
🎰 What is the supplier of the slot machine? Viking Runes
The best slots from the same provider
Here is a top slot machines that are a big hit with other online casino players! We've selected a few for you:
Giveaways & promotions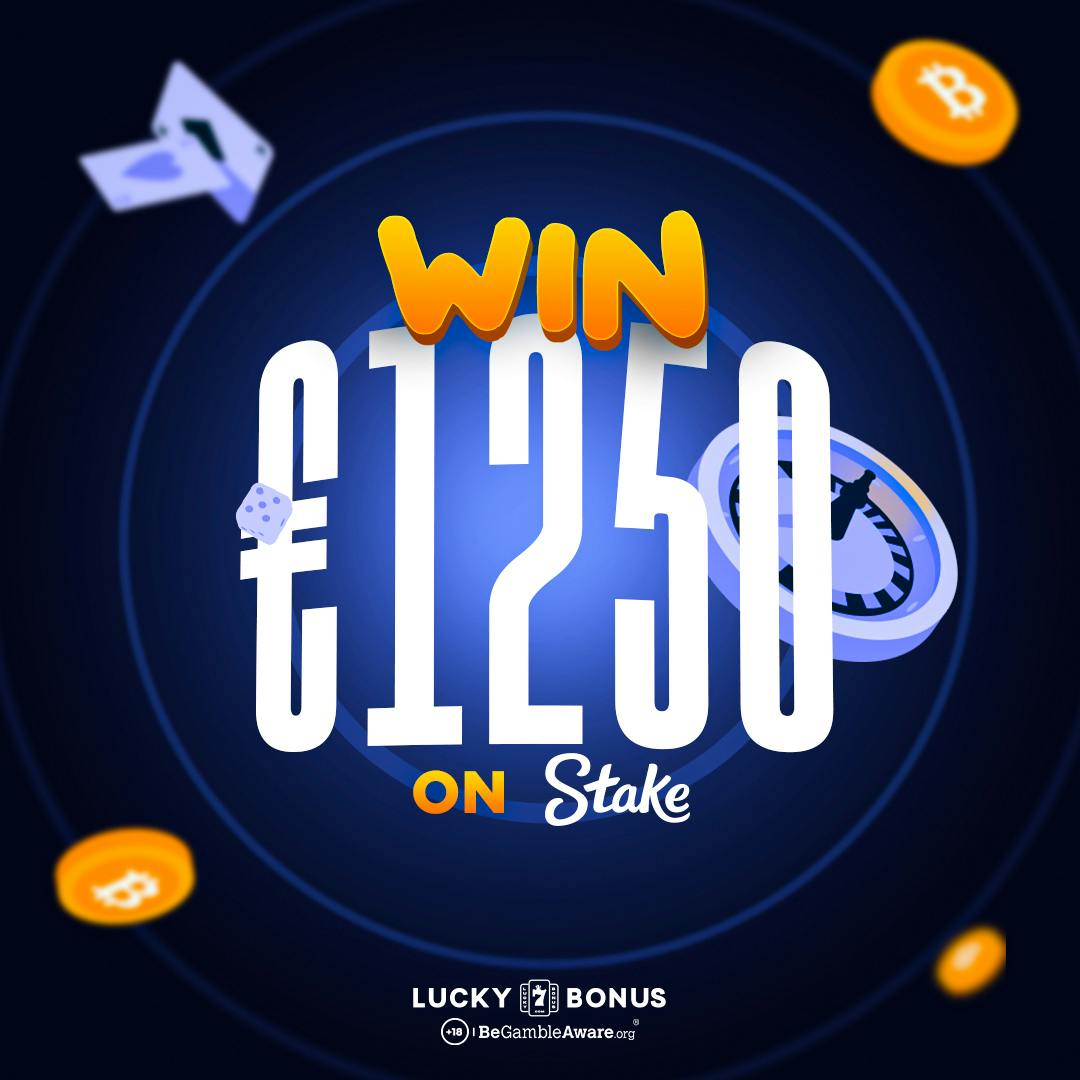 Testing another provider ?
It is possible to play other providers on Lucky7bonus, here is the list:
Interested in our VIP?
Wanna get free-spins and no deposit bonuses? Join Lucky7Bonus' VIP by filling your email!
This site is protected by reCAPTCHA, under Google's Privacy policy and Terms of service.