Free slot :
Gem Rocks
This is the free slot machine Gem Rocks from the provider Yggdrasil Gaming. It has a RTP of 96%
Ready to play it on an real casino?
How Gem Rocks works
Gem Rocks is a slot machine present in online casinos. It has been published since February 2018 by the online gaming provider Yggdrasil. Conquer the gemstones alongside the giants in this original slot with a simple concept.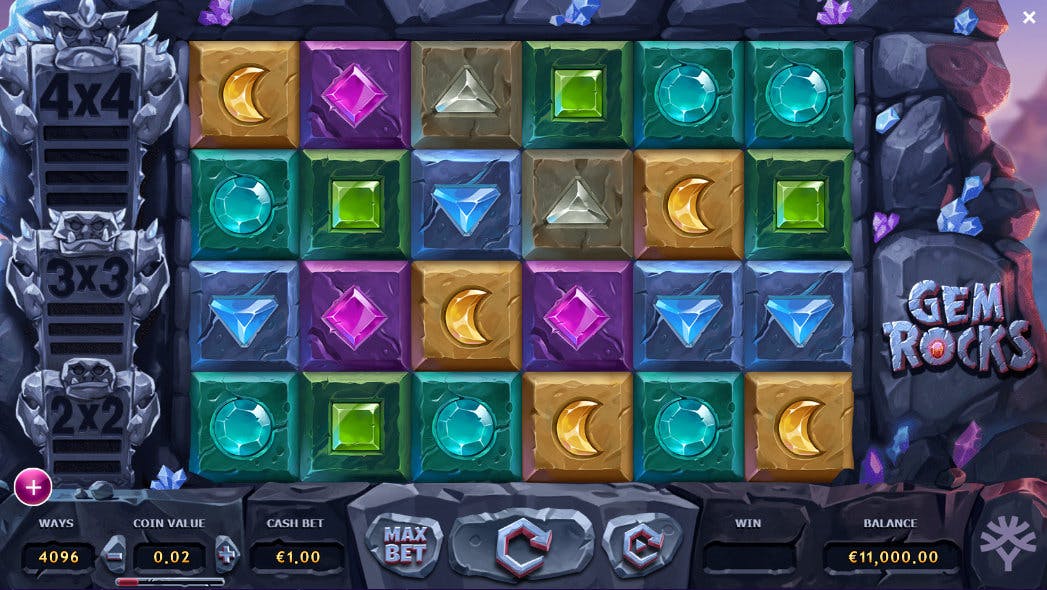 It features classic grid operation with a format of 6 vertical lines and 4 horizontal lines for 4,096 ways to win. Different symbols cascade down. They can be laid out in 2x2, 3x3 or 4x4. Symbols that are part of a winning combination are removed and new symbols appear in their place to hopefully form a new winning combination.

The payout rate to Gem Rocks players is 96.2% and it can be described as a highly volatile machine with a payout of up to 9,000 times its initial bet.
The different symbols of Gem Rocks
8 different symbols can appear on the grid:
the star (pays x4 for 6 identical symbols).
the moon (pays x0.70 for 6 identical symbols).
the emerald and the diamond (pay x0.50 for 6 identical symbols).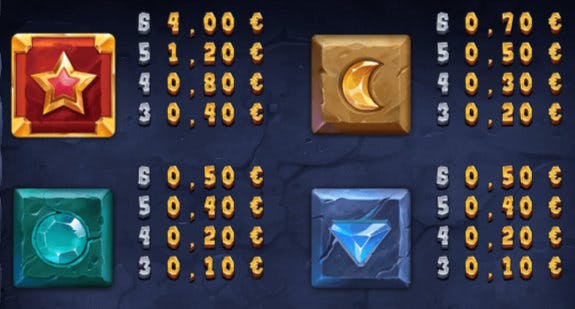 the minor symbols triangle, square, rhomb and cross (pay x0.40 for 6 identical symbols).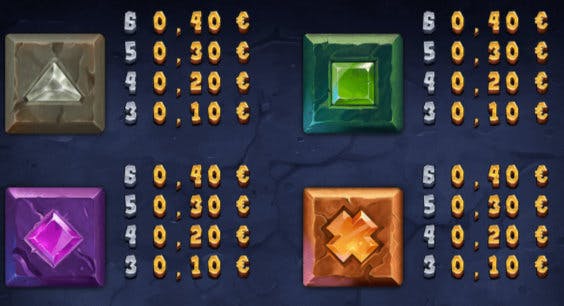 The different connections in Gem Rocks
There are many ways to make money in Gem Rocks. Indeed, there are up to 4,096 ways to win. To win a prize, all it takes is for between 3 and 6 identical symbols to appear anywhere on the grid, adjacent to each other from left to right, as shown in the image below.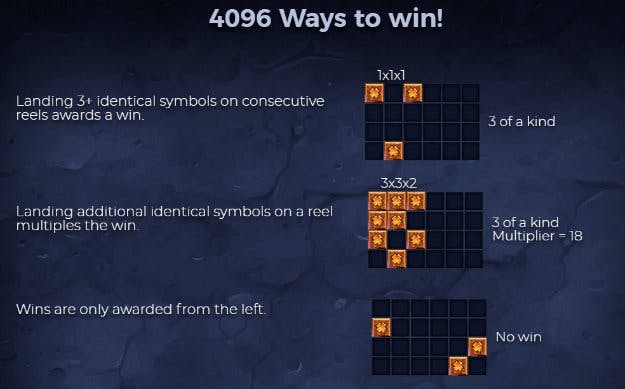 How the Gem Rocks bonus works
No WILD or Scatter symbols in this atypical machine. As a result, there is also no free spins bonus feature in Gem Rocks but a Gem Rock feature. Depending on the number of consecutive winning combinations, a Monster Rock will appear on the grid, of varying size. 2, 5 and 9 consecutive winning combinations will trigger a Monster Rock of size 2x2, 3x3 and 4x4 respectively. These Monster Rocks increase the number of winning connections and therefore the winnings are more colossal.
Our opinion about Gem Rocks
At first glance, Gem Rocks seems to lack some interesting bonus features. Purists will regret the absence of the WILD symbol and free spins bonus. But for those who are looking for a base game with enormous potential, this machine from the provider Yggdrasil will delight them with a maximum payout of up to 9,000 times the starting bet.
📈 What is the volatility of Gem Rocks
💸 What is the RTP of Gem Rocks
🎰 What is the supplier of the slot machine? Gem Rocks
The best slots from the same provider
Here is a top slot machines that are a big hit with other online casino players! We've selected a few for you:
Giveaways & promotions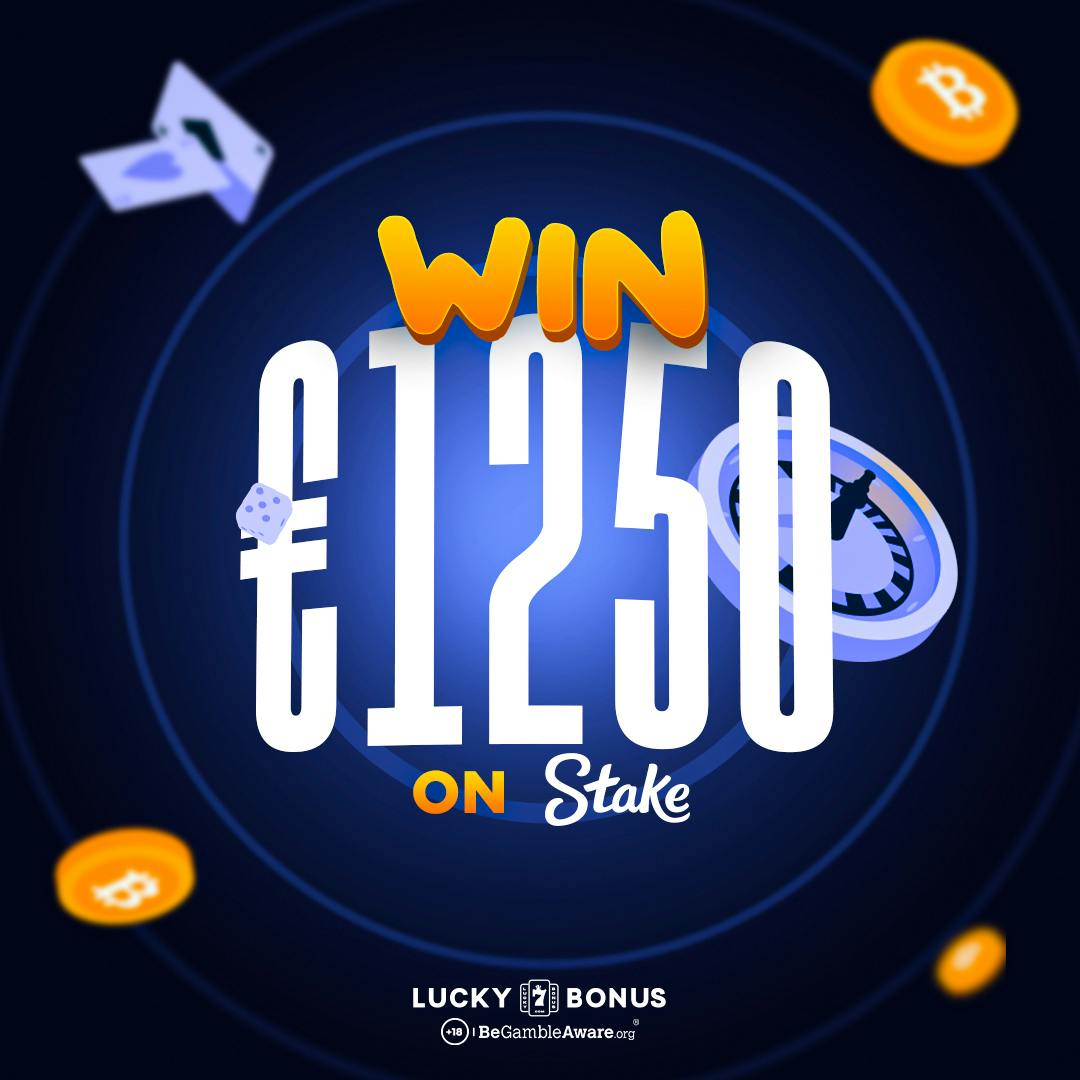 Testing another provider ?
It is possible to play other providers on Lucky7bonus, here is the list:
Interested in our VIP?
Wanna get free-spins and no deposit bonuses? Join Lucky7Bonus' VIP by filling your email!
This site is protected by reCAPTCHA, under Google's Privacy policy and Terms of service.