Free slot :
Barbarian Fury Xnudge®
This is the free slot machine Barbarian Fury Xnudge® from the provider
Ready to play it on an real casino?
How Barbarian Fury works
The Barbarian Fury slot machine was created by provider Nolimit City and deployed in online casinos on February 19, 2020. Whether in war or hunting, barbarians have always had a pronounced talent for bloodshed. Grab your axe or your sword, we go hunting... For what? Is it so important when we are sure to get maximum action?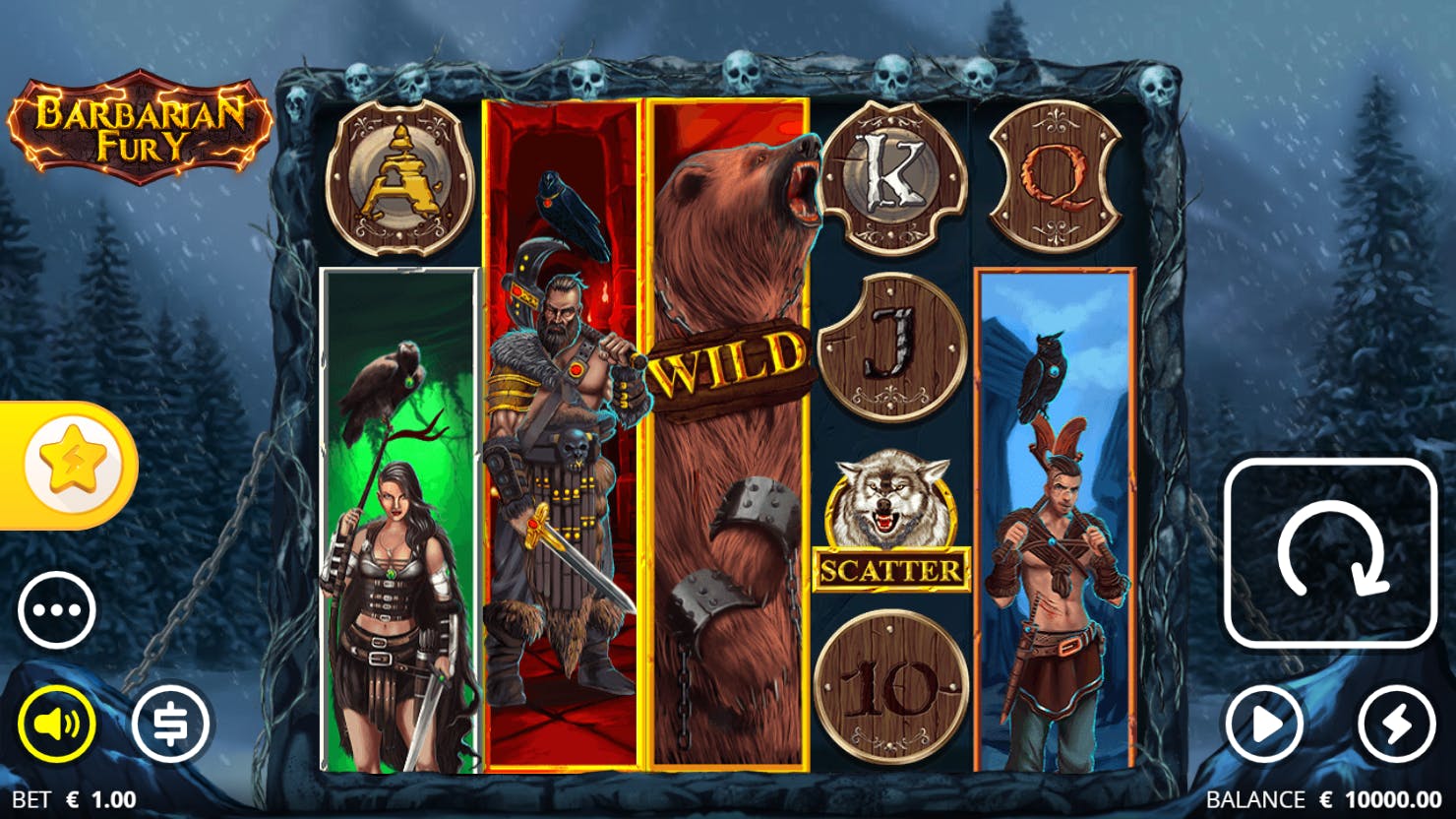 Barbarian Fury is a reel slot on a 5x4 grid filled with symbols connecting from left to right through pay lines. Like many Nolimit City slots, it features xNudg technology.
With a PTR of 96.06% and high volatility, you can win up to 8 785 times your bet.
The different symbols of Barbarian Fury
Two types of symbols are present on Barbarian Fury:
Minor symbols: They pay differently depending on their rarity, they are represented by the ten, the jack, the queen, the king and the ace.

Major symbols: They pay differently depending on their rarity, they are represented by three different barbarians with different colors.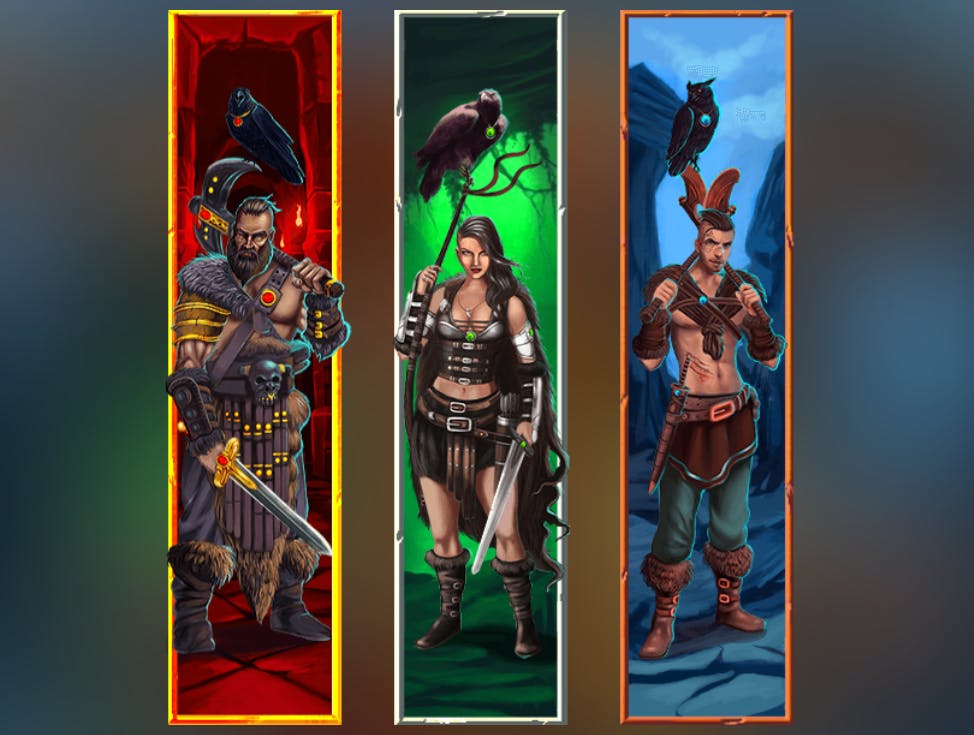 The different connections in Barbarian Fury
On Barbarian Fury, there are 25 possible pay lines. These connect from left to right with a minimum of three identical symbols connecting on the first three reels.

Two features have been added to Barbarian Fury, making the experience much more exciting:
Barbarian Respin: Get a minimum of three similar barbarians on the game grid. The barbarian symbols will then completely fill the reels they landed on thanks to the xNudge technology. The missing reels will then re-roll to try to get more barbarians of the same type.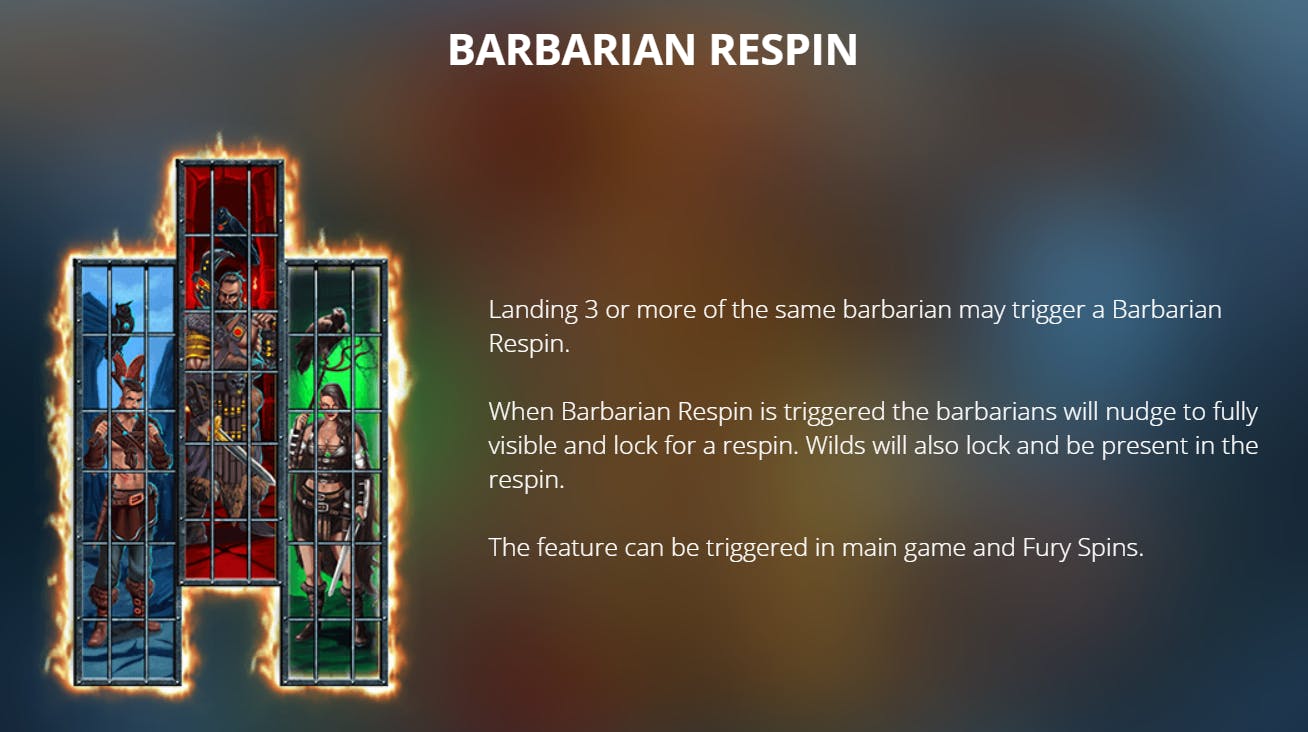 xNudge Roaring Wild: This wild symbol can appear on rolls 2, 3, 4 and 5. When landing on the grid, the xNudge Roaring Wild will shift to fill the entire reel by increasing the multiplier by 1 for each move.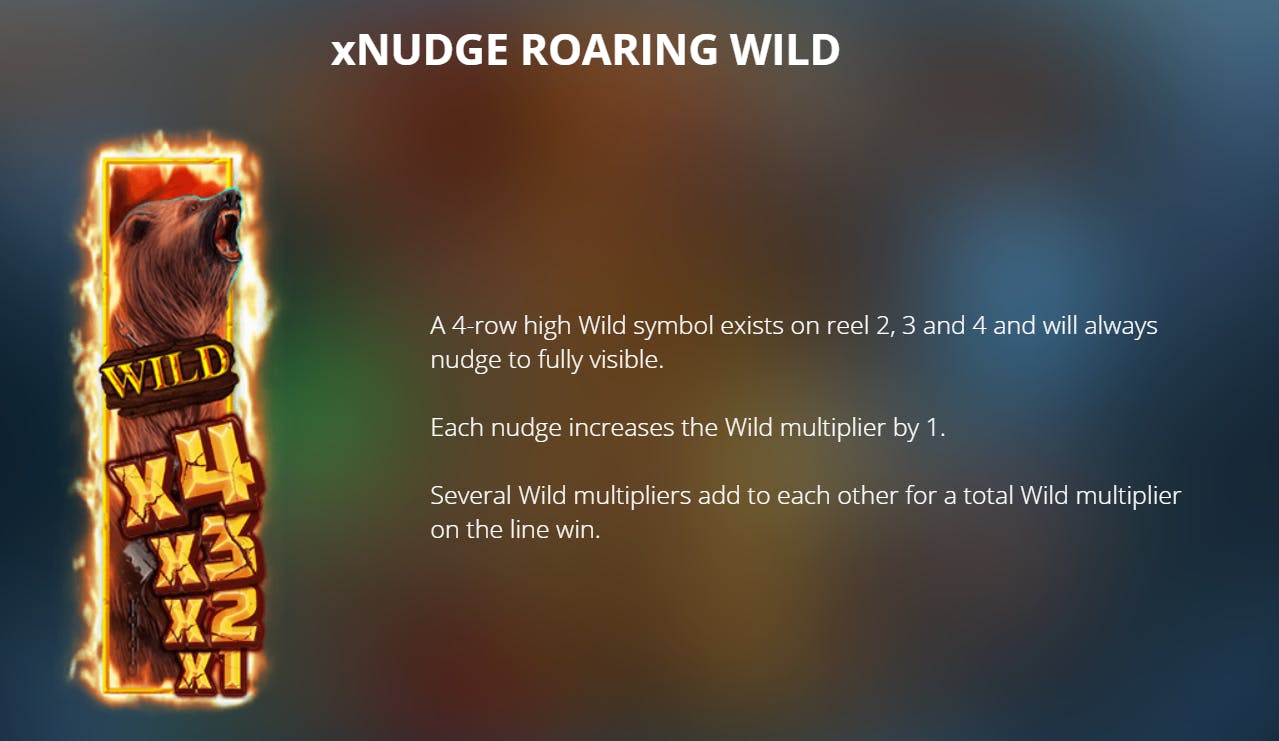 How the Barbarian Fury Bonus works
To get the bonus game on Barbarian Fury, you must get at least three scatter symbols that can appear on the entire game grid. This gives you access to between 3 and 20 free spins for the Fury Spins bonus game.

During this bonus game, the multiplier obtained by the xNudge Roaring Wild in each round remains until the end of the bonus game. In addition, the Barbarian Fury feature is also active during the bonus game.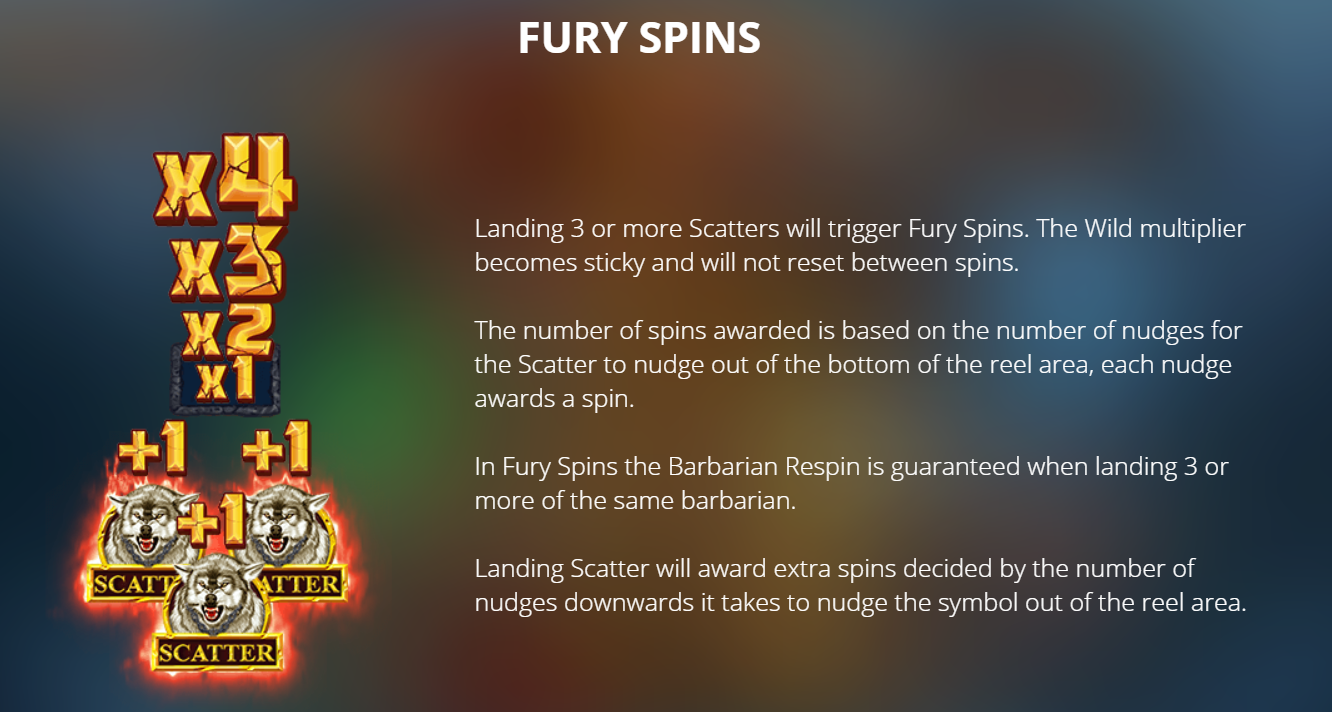 Additional free spins can be awarded when a scatter symbol lands on the board (1-4 additional free spins per scatter symbol).

The bonus game is also available for purchase for a prize of 70 times the amount of your wager. A minimum of 9 free spins are awarded when you buy it.
Our opinion on Barbarian Fury
Barbarian Fury was created as a continuation of Nolimit City's gambling program to offer an extreme gaming experience to its users. This is one of the goals of this slot machine supplier: to create ultra volatile games!

The design, the sounds, and especially the animations of big winnings are a pleasure to discuss without moderation.
The buy feature is very pleasant on this style of highly volatile slot machine because to get it right you usually have to sweat blood and water!

In short, Barbarian Fury will have great surprises in store for you both as a bonus and as a basic game.
📈 What is the volatility of Barbarian Fury Xnudge®
💸 What is the RTP of Barbarian Fury Xnudge®
🎰 What is the supplier of the slot machine? Barbarian Fury Xnudge®
The best slots from the same provider
Here is a top slot machines that are a big hit with other online casino players! We've selected a few for you:
Giveaways & promotions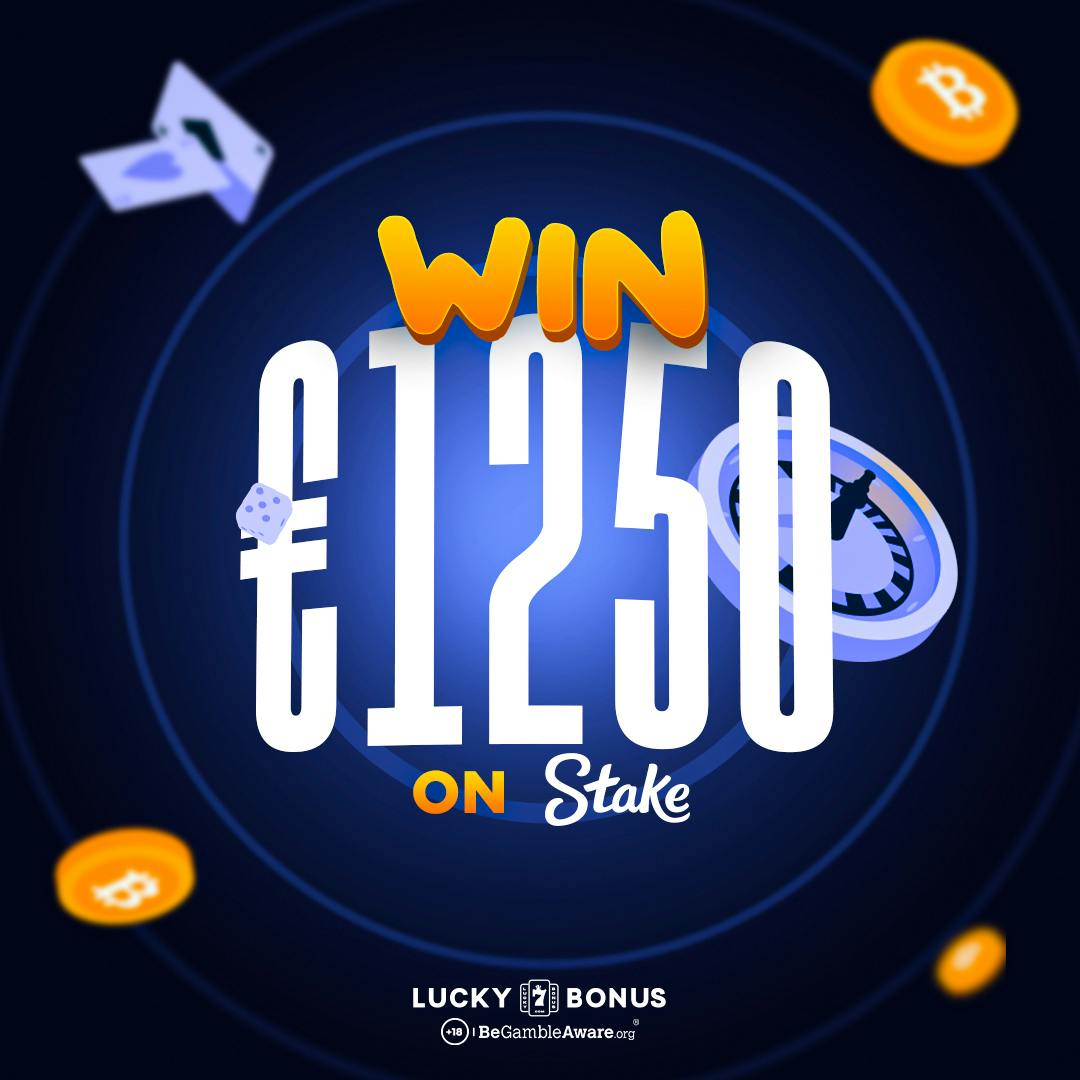 Testing another provider ?
It is possible to play other providers on Lucky7bonus, here is the list:
Interested in our VIP?
Wanna get free-spins and no deposit bonuses? Join Lucky7Bonus' VIP by filling your email!
This site is protected by reCAPTCHA, under Google's Privacy policy and Terms of service.